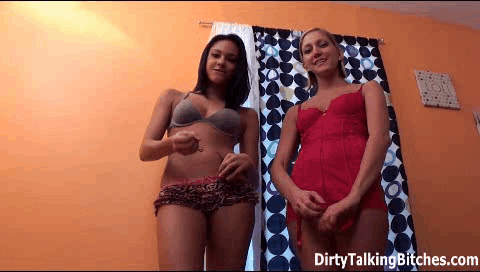 share gif:
Taylor Raz and Danica Logan make for one cute couple of babes, but don't let their looks fool you; these two hotties are the kinkiest girls you'll ever meet. When either one of these two fetish babes sink their teeth into you, they never let go

Hey there you little pervert. You back from some more? I knew you couldn't stay away from me and my fine ass. I've got a little surprise for you today, actually. I brought over one of my hot friend's whose ass is almost as good as mine. We thought we would make your day by squeezing your face between both of our cheeks at the same time.

Your head is about to be the meat in an ass sandwich. It's ok if you want to go ahead and take out your cock; I know you won't be able to control yourself for long with both of our asses in your face. You have two beautiful women with big bouncy booties to play with so you should consider yourself one lucky guy.
- Taylor Raz & Danica Logan