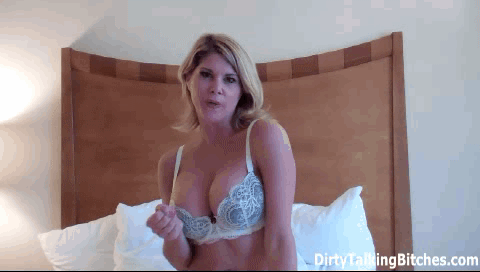 share gif:
Carissa Montgomery is a tall and beautiful blonde babe with a body that's worth killing for. If you are lucky enough to get to play with this hot blonde fetish babe, you do what she says or face the consequences.

We are going to play a little game today so I want you to do exactly as I tell you and I promise that you're gonna cum buckets. I hope you perform well under pressure because you are going to have a set time limit to masturbate and if you don't cum at the end, well, that's just too bad for you because you are going to have to wait until the next time if you want release.

Now take out your cock and start stroking it just like this. You had better start doing it faster because the clock is ticking. You now have exactly one minute left so you might want to pick up the pace a little bit. Don't forget to play with your balls. Here we go, you have to cum in 5… 4… 3… 2… 1… STOP!
- Carissa Montgomery