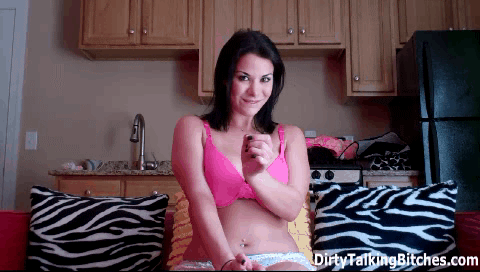 share gif:
Kenna Valentina is a dark and exciting fetish babe who knows more about kinky sex then you can ever hope to learn. Let go and allow this smoking hot fetish babe Kenna Valentina take over, and she will show you things you could never have imagined.

I thought that we would try something a little different tonight. Usually when I instruct you on how to masturbate, it's pretty straight forward. But tonight we are going to make it a game. I like to call it Red Light Green Light. The rules are, when I say Green Light, you have to start jerking off. When I say Red Light, you have to stop jerking off, and you really have to stop, OK?

The idea of the game is that you are going to start getting really close to cumming and then back you back off, slowly building up the pleasure until you explode in an extra hard orgasm. If you have never tried it before you are in for a real treat because I guarantee you are going to cum like you never have before in your whole life. Are you ready? Ok, green light!
- Kenna Valentina